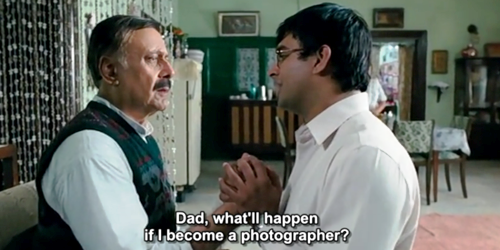 Last week we got an insight into how parents can help their kids in career selection. Their involvement and motivation while helping a child walk on his or her career path can really be greatly beneficial. Well, if you are wondering how you can help your lad out in making better choices, read on to equip yourself with the following tools.
It is all about your attitude: Your attitude matters a great deal! No matter what ideas they come up with in terms of their future, do not scare them, or say anything that puts them off or gives them a bleak picture of the future. Yes!!! You definitely have to equip them with realities of the world outside and the work place as a whole. Let them know about the changing economic and workplace scenarios. Help them develop a positive attitude and open to learning.
Serve as a Catalyst: You can be the best philosopher and Guide for your children. But remember, your job is to serve as a catalyst. Do not impose your ideas (career options you think are the best) upon them. Your focus should lie on helping your children find their own way based on their interests and skills and not yours. Keep the channels of communication open by discussing interests, dreams and goals to get to know your children better.
  3. Identify their interests and strong points: Instead of simply harping about what Careers are trending or discussing which area has the most scope to singing praises about popular careers, it will be more helpful if you are simply more open and empathetic towards your child. Help them to identify the area of work that would interests them, what sort of environment they would like to work in and then connect them to their real skills it to their skills and capabilities. 
4. Be practical: Try to find out if their interest in a particular area is genuine or is he getting carried away by what his peers are choosing to do. If his interests in a certain field are genuine you can further guide them. As a parent you need to see if his interests stem out of passion or are mere curiosity and that they correlate with his strengths. Encourage your child to explore their options through gaining work experience and by talking to people in occupations that interest them. Industrial visits would help.