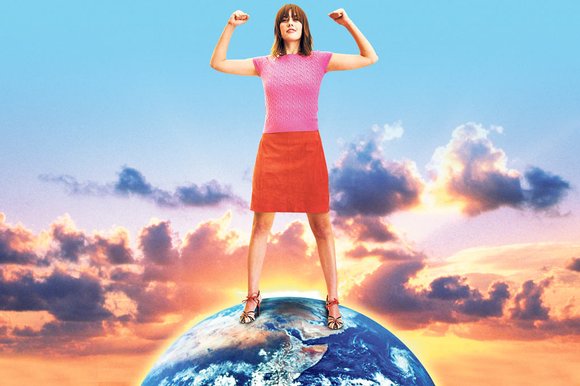 Hold your breath, the 'Generation Y' women have made a grand entry at Indian workplaces
For those who are wondering what we mean by the term alpha, let us throw some light on it. The term "alpha" was originally coined by Rudolph Schenkel, a Swiss animal behaviourist, in 1974, the term is used in common to both the sexes. It refers to males and females who have a keen desire to assume a position of leadership.
Gone are the days when being an alpha woman was synonymous with a high-society image. In fact if we look around you will recognize many a alpha women around you. They may come from extremely humble backgrounds yet have an aura, a poise and a demure that makes the world go all-aww about them. They have their head held high with pride and determination to make a niche for themselves. They have both the intelligence to thrive and survive but also the wisdom to know what to hold close to them and what to let go off.
Take the case Asheema, a young journalist with immense potential to make it big.All was rozy in her professional and private world until her fiance made it loud and clear that he would prefer a wife with routine nine-to-fine-job. Asheema, 27, at this stage of life and putting a those years of hard work could not sacrifice her dreams on the altar of love and marriage. It shattered her into a millon pieces but she decided to move on. "Har kisi k mukkammal jaha nahi milta, kabhi zameen toh kabhi aasmaan nahi milta," (You don't really get all you want in life), she says philosophically. For the Alpha Woman, it's about winning some and losing some.[
](https://www.jagarmanacha.in/wp-content/uploads/Alpha-Female.jpeg)
This does not mean they that they hold no regard or value for family or friends. It simply means that their dreams are a part of themselves and as they hold themselves in high regard they value their dreams and ambitions on an equally high note.
For decades, women have worked hard and juggled their way to establish a happy home , earn the title of the 'bestest mum' and the 'greatest car.' British novelist Fay Weldon says in her writing, "Superwoman was everything man and woman wanted her to be: she was a good wife, earned a good salary and kept the carpets shampooed."
Today's women must be clear about their priorities and passionate about what they do. Although the alpha woman cannot have everything on the platter, they can't have it all on a platter at least not at the same time. Doesn't matter, take a breath at a time and live the life of your dreams.