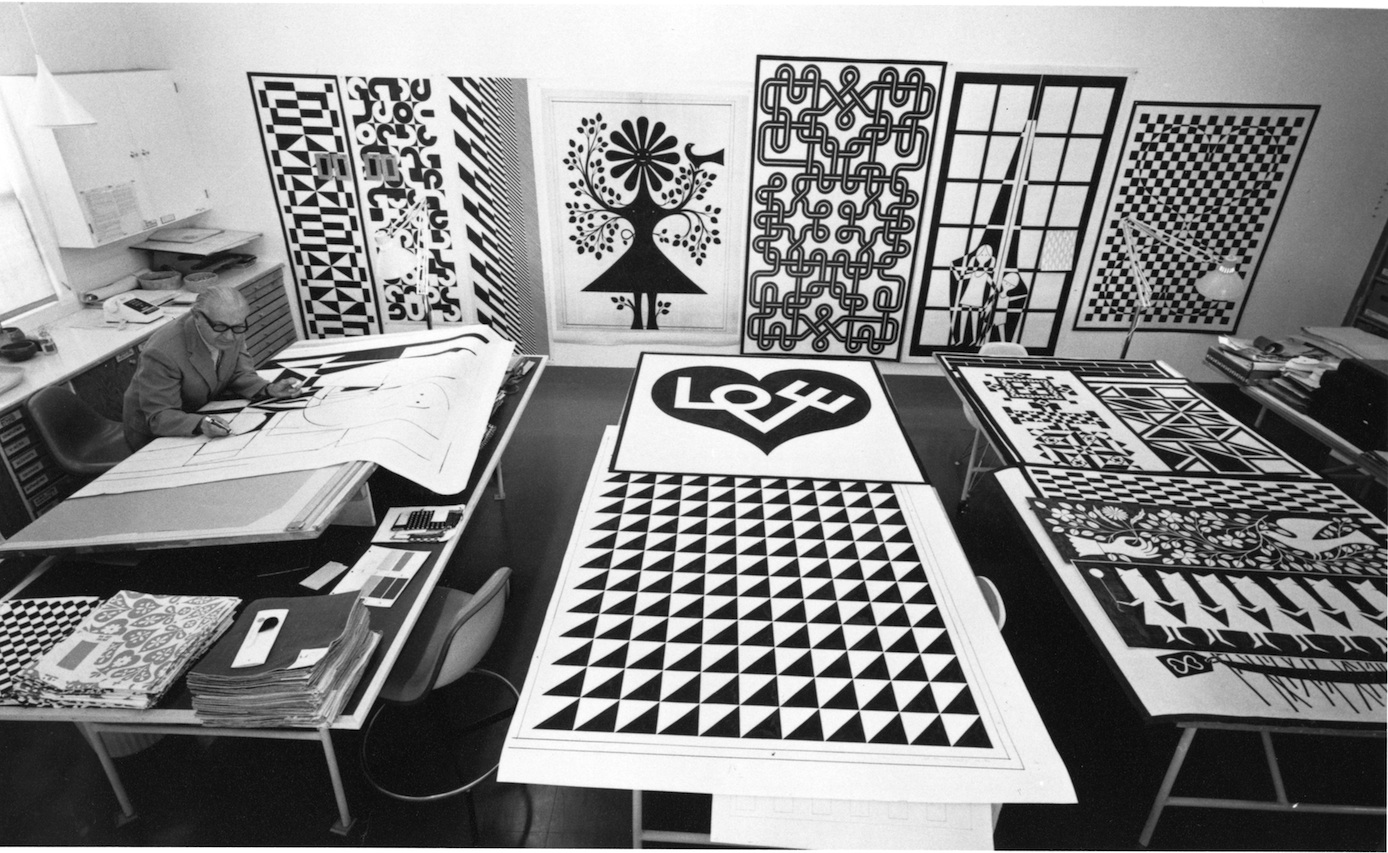 Hi, I am Shailee Adke Barde – a textile designer, an artist, a crafter. I grew up in Nasik and moved to Bangalore after school and junior college, where I graduated with a professional diploma in Textile design from Srishti School of Art, Design & Technology. After graduation, I worked at a design studio for a while. Later,I decided to take my hobby of painting shoes and t-shirts forward, into a small business. While I was still working on starting my own brand of textile accessories, the hand-painted shoes business took off and ended up becoming my full-time job! My page on Facebook, called 
Shailee's Hand-painted Shoes
 is where I showcase my work and get all my orders from. I also have own a brand of handcrafted textile accessories called
Match Box
Although I was always creatively inclined, I hadn't considered making it my career. When I was in junior college, I took up science and like most of my peers, I decided to take the CET for medicine. While I was busy studying for the CET, my mother had something else on her mind. She did some research and suggested I consider design as a career option. I then wrote entrance exams for all the design colleges in India which my mother had listed out for me and finally ended up getting into Srishti School of Art, Design & Technology in Bangalore.
What is Textile Design
Textile design is a creative field that involves designing woven or knitted fabrics and prints and surface embellishments for fabrics. A textile designer selects yarn, colour for the yarn and dyes for making new fabrics. Before starting this process, the designer also has to source the raw material for the new fabric and instruct weavers, dyers, knitters, embroiderers, etc. to make the fabric they have designed. The fabrics may later be used to produce apparel, accessories or home textiles (curtains, carpets, etc).
In other words, textile design is a process from the raw material to finished products.
When I tell someone I am a textile designer, they assume it's the same as fashion design. However, the two fields are different. Fashion designers are dedicated to the creation of a garment or series of garments & accessories, while textile designers are more likely to perform inter-industry work (developing designs for not only the fashion industry but also for use in the interior design industry, fine art exhibitions, and theatrical performances)

**Eligibility and academics of Textile Design
**
To get into a design institute, one needs to have scored a minimum of 55% in their 12th standard in either arts, commerce or science. Institutes offering design courses usually have an application process that follows shortlisting right from the application form stage. This is followed by an entrance exam, a studio test (for some institutes) and a personal interview with portfolio review. There are coaching classes that train students for design school entrance exams. But, I personally feel there is no need for coaching as long as you are creative and have some basic art and design skills! For admission into post-graduation in textiles, it is good to have a textile-specific portfolio.
Here is a list of institutes that I know offer degree or diploma courses in Textile design:
National Institute of Design (NID), Ahmedabad
Srishti Institute of Art, Design & Technology, Bangalore
National Institute of Fashion Technology (NIFT) in various cities
School of Fashion Technology (SOFT), Pune
Indian Institute of Crafts and Design (IICD), Jaipur
Pearl Academy of Fashion, Delhi
The application forms for most of these institutes are out by October-November for an academic year that begins around June-July.
As part of the course, most institutes require you to intern and gain real-world experience in the textile industry. As an intern, you will have the opportunity to utilise your design skills and acquire professional work habits, outside of the classroom. You will also have the chance to build a portfolio, which will add to your resume and provide a source for references and a network.

Essential qualities of a Textile Designer**
**
First and foremost, you should be able to draw! You also need to have a superior eye for colour, pattern, and texture, and an appreciation for fabrics. Another important quality I think is a necessity for a textile designer is patience. I say this because something like weaving, knitting or even embroidery takes a lot of time and precision. If you are someone who gets bored easily, let me tell you, it's going to be difficult.

The future of Textile Design**
**
India is today recognised as one of the best sourcing destinations for 
 textiles, garments and accessories. 
With increasing population and purchasing power of the middle class population, the need for textile designers is on the rise. Most of the textile designing work for people all over the world is carried out in Asian countries and India
 is one of the most important textile manufacturer countries in the world. 
It is important for a textile designer to be aware of textile traditions in India and in countries around the world. If you build a good portfolio and a strong network, there are a lot of opportunities in India for textile designers.
Challenges in the field
The first challenge you will face in this field is that it is expensive. Not just textiles, but any design course in a reputed institute, will cost you a lot of money. The expenses do not end with tuition fees. As a textile design student, you will constantly be buying materials for your prototypes. Getting a scholarship or a student loan would definitely help.
If you plan to set up a business in textiles, you might face the following challenges-
You may be very good with your work but if you do not have business skills it becomes difficult to survive in the industry. 

Financial knowledge, marketing, management skills, pricing models – all these are critical for a good designer to run a successful business. 

G

etting good and reliable people to handle the production of your designs might also be a challenging experience. If you decide to handle the production yourself that would actually mean a lot more capital because of the costs of equipment and of course, a lot more work!
**What work to expect
**
A textile designer can be employed in the garment, fashion, home furnishing and the interiors segment among other industries. 

You could work
in a variety of positions, including colourist, designer, stylist and be employed as in-house designers by apparel manufacturers, product developers, interior designers, in the automotive industry, and home furnishing companies, as well as in many other textile-related industries. 
This career gives one the opportunity to work with new materials, techniques, contemporary products and also to work with artisans etc. Working in a team as designer is only one tiny element in the entire chain of the textile industry.
As in every creative field, having your own unique style is very important in the textile field too. With technology advancing and trends changing everyday, one needs to be well informed and keep up with the growing pace.


Stability and Security
One thing I'd really want to tell parents, and this is not about textile design, but art in general. When students have to choose a stream (arts, science or commerce) after the 10th board exam, everyone has the same thing to say – if you score well, then you should get admission in the science stream. If you can't score well, then it's commerce or arts for you. Also, there is this rather sad mentality that people have – when I would tell people I am going to art school for my graduation, they would ask me "
का? CET/ १२ विचा score चांगला नव्हता का?
"  Why is it assumed that people who aren't good at studies get into art and design? It's not about your grades and scores, but it's about where your interests lie. If you want to become a journalist or a writer, why take up science because your 10th score is above 90%?
As far as stability and security is concerned, nothing comes easy. There is an initial struggle in every field. If you opt for a regular full time job at a design studio or fashion house, after gaining a few years of experience, you will have a stable income and can live a comfortable life. 
If you are a freelancer, your income obviously depends on how many projects you take up in a month. I have been working as a freelancer for over 5 years now and I do a lot of things. I paint shoes, design accessories, teach workshops. Also, I ake up freelance painting or craft projects. Even if I don't earn as much as my peers do, I absolutely enjoy my life!

Being land of variety in every sense – India has so much to offer. Not just the outfits, but even the fabric used to make them are unique to each state of India! From Kashmir to Kanyakumari, every region has its own textile techniques. There is so much to learn, so much to explore! You should definitely go find what excites you and make a career out of it! Do not get let failures discourage you, ever! Nasik is a developing city. It still needs a lot of awareness about art and design. People will definitely question you, even laugh at you for your career choices. But don't ever let these things bog you down! All the best, choose wisely and work hard!