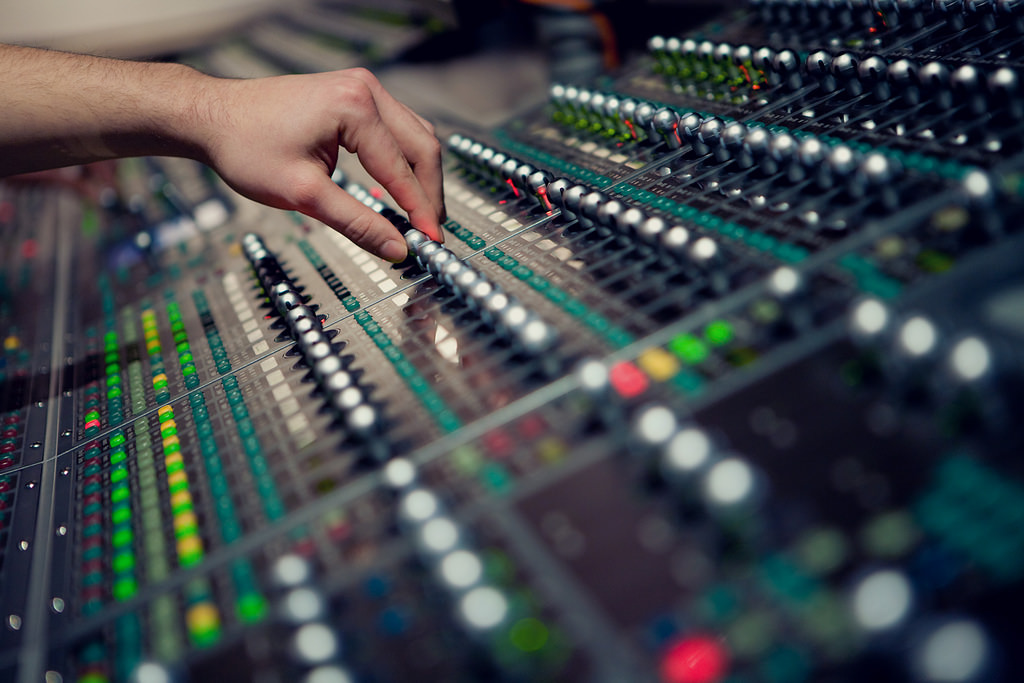 Some of the most interesting and art based career options which I want to share is Sound engineering. It is a field which includes recording, editing, dubbing, mixing and mastering of voice-over, songs, background score, films, short films, television and radio jingles. It also includes live sound for live concerts and studio consultancy. If you have that inner voice which is recalling you about this feel then go for it.
**Why does Sound Engineering even exist?
**
Some of the main reasons which I want to discuss is about it's real life  necessities. Due to the growing media field and music industry, the necessity of sound engineering is growing very fast. For your every creative music, we need a technical platform to showcase its creativity into a real world. Innovation of various consumer sound system and advanced theater system, role of sound engineers is gaining more and more importance. Like I said, Sound engineers are the engineers of every creative music. Without sound engineers, bringing any music creativity into existence is impossible. In a simple words i can say that sound engineers gives justice to your creativity.
What is sound engineering?
For me its a gift from heaven. Even though the word sound engineering sounds very technical but its not so. Sound engineers have a deep knowledge of recording techniques, editing on all professional softwares, microphones with their uses, consoles, monitors, audio plugins, sound cards, cables, connectors, acoustics, dubbing, mixing, mastering and many such related modules.  Its an interesting field of media and entertainment industry. All the making of songs, film background score, radio jingles and television sound are done by sound engineers in an acoustic well equipped studio along with music composers, singers and musicians. All the film mixing studios and recording studios are run by sound engineers. Sound engineers gives the best output of any creativity in a form of a single mp3 and wave format for further use. Remember, it is a creative field with a technical backbone.
The 'academics' of Sound Engineering
I became fond of sound engineer after watching one engineer working in a studio. After that I followed its every aspects and took complete education related to it.The most important thing to become a sound engineer is to have passion and dedication. Passion always makes you a master.
But to learn sound engineering effectively and successfully, you need to have some of the following basic education:
Science student (After 10th STD). (Recommended)
Applied science and physics knowledge.(Recommended)
Bachelors of Computers, EnTC, Instru-ctrl or IT. (Helpful)
Knowledge of Music
After gaining the above education, one can apply for any sound engineering degree/courses in India or abroad. But I recommend strongly, do learn from teachers who have huge industrial experiences. Don't go by institute name, but go by who is teaching you. Degree or certificate is not so important but learning is. Learning from masters is recommended for fast and better  progress. Your practical knowledge and ability to do it is the key note of sound engineering. With  internships and assisting some great engineers for sufficient period, you progress very easily.
After this you get an idea of establishing your own studio where demand is growing.
**A sound engineer must have
**
Never work for free. (Most Important)
Science student.
Theoretical knowledge.
Practical Knowledge.
Internship experience.
Studio experience.
Industrial experience.
Business knowledge.
Follow deadlines.
Respect for studio, clients, music composers, musicians and competitors.
Time is money.
Future of sound engineers in India
Yes, sound engineers do have a bright future in India if done it seriously. The entertainment sector is growing very rapidly in terms of films, songs, television, radio, corporate media and advertisements. The revenue generation from such sector is also growing tremendously. Hence careers in sound engineering have a bright future in India. Sound studios are continuously in demands where films, TV serials, radio, advertisements and songs are produced. People are getting aware of technology now a days. They can now judge a good or a bad song.
What kind of work should a sound engineer expect
Recording a song. (Singer, Musicians, Instruments)
(Voice overs, songs, film audio, dubbing,etc)
Mixing and mastering.
Live sound mixing. (Live concerts, shows, cricket matches, etc)
Studio consultations.
Teaching sound engineering.
TV and radio jingles.
Sound designing (Like Resul Pookutty)
Sync sound engineers (Films, TV, Reality shows)
Dolby film mix.
1 surround sound film mix.
ADR (Film dubbing)
**Stability & Security in Sound Engineering
**
Yes, this question is very important which comes in everyones mind. Sound engineering is the most creative and challenging field. Professional sound engineers should work where demand is growing. The should start their paid careers by working in a professional studio. Sound engineers are paid well in large studios. To mix and master a film song, you need to pay huge for sound engineers. After gaining sufficient experience and fame in the industry, one can start their own studio. But to built your own studio needs good budget and space. After becoming a successful sound engineer, demand from clients always increases.
Field is too challenging and interesting. So stability can be earned by proving your best work skills and industrial network. Communication with industry is must for regular flow of work. Your existence in the industry is also important. So your credit in every work is your important right. People should know what you are doing. Self marketing is equally important.
For security, never work for free. Always sign a contract about payments. Charge as per industry standards and earn more clients. Keep complete studio technology to fulfil all requirements. Never loose a client. Choose projects wisely and avoid taking wrong projects. Always have licence softwares and licence plugins. Always do studio sound engineering, live sound engineering, studio consultancy, sound engineering teaching and many such career options in-parallel for better safety and security.
There are more aspiring students who wants to learn this field from masters like you.
Be prepared for the following Challenges
Regular updation and upgradation of studio and technology.
Constant creativity.
Uniqueness in your work.
Equipments are costly.
Entire studio setup is expensive.
[

](https://www.facebook.com/Saurabhkakade21?fref=ts)

For me, sound engineering is my passion and career. Due to complete educational background I am able to make every project sound good. I even teach my students or colleagues regarding this field with its importance.

If you are willing to opt sound engineering as your career option then I would welcome you but with some conditions. Enter with a bang by having complete related education and plenty of experience. Make your vision very much clear. My personal advice to you is if you have thorough theoretical knowledge then sky is the limit.
Nasik has very few qualified and educated sound engineers. Even Nasik has a demand of good sound engineers. There is always a chance to work for Nasik projects and outstation projects. Nasik has plenty of musicians, music composers and live shows. To gain a name in good sound engineers list you all are welcome.
Lets make Nasik the city of best sound engineers for entertainment industry