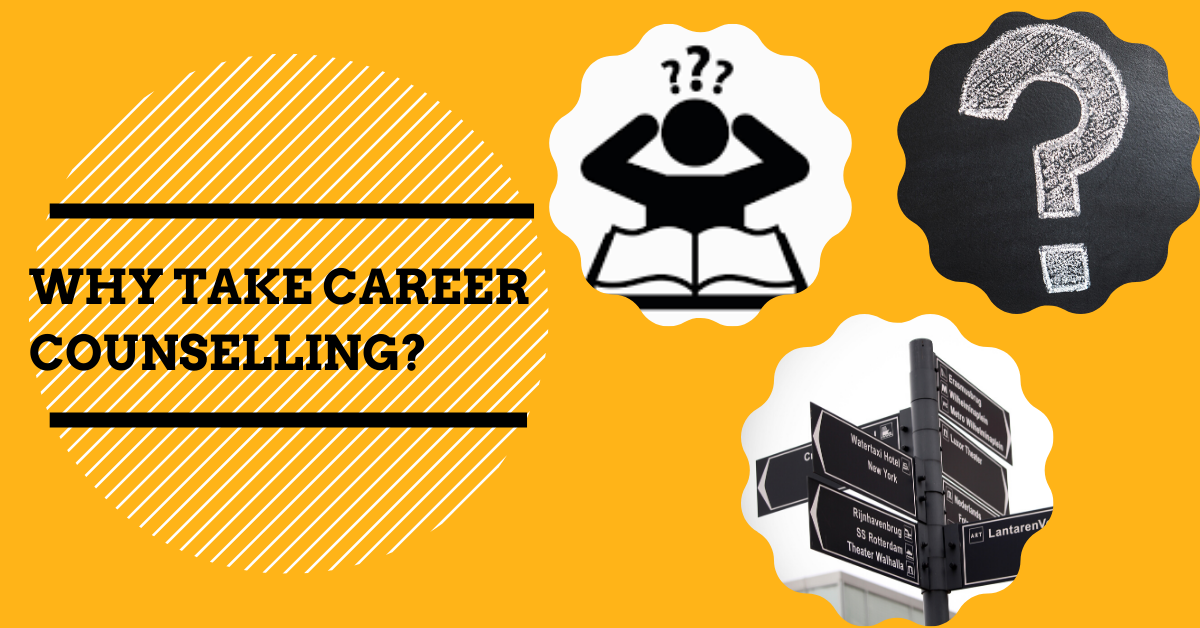 9 IMPORTANT REASONS TO CONSULT A CAREER COUNSELOR OR TAKE AN APTITUDE TEST.
Here's stating why an individual must consider taking an aptitude test and consulting a career counselor.
1. CLARITY/ GIVES A CLEARER PICTURE:
Mass media or journalism? Liberal arts or humanities? Do such questions often trouble you? Don't know what you're good at? Get help and find out.
Taking an aptitude test or approaching a counselor for career guidance is a good idea because it enables individuals to gain clarity with respect to one's strengths and skills.
2. SWOT ANALYSIS:
An aptitude test helps you understand your strengths, weaknesses, opportunities and threats. This analysis can help you access and capitalize on your strengths, work on your weaknesses and neutralize the threats and gain maximum access to your opportunities.
3. BOOSTS SELF CONFIDENCE:
When an individual believes he is good at something and knows it for himself, but a professional re-affirms that for you, it helps you boost your self-confidence and morale. Such a reassurance is always beneficial. One can get rid of the tiniest amount of self-doubt and confusion. For example, an individual knows his inclination is towards arts, and after a test the report depicts the same, this will help instill confidence in that individual.
4. BRIDGES THE GAP BETWEEN REALITY AND DREAM:
An aptitude test helps an individual decide whether or not his dreams meet his reality. Bridging this gap increases the chances of having a successful career. Like for instance a boy likes playing football a lot, but to understand if he is capable enough to pursue a career in football he must take an aptitude test.
5. SELECTION PROCEDURE:
A career counselor can guide an individual or student through the entire selection procedure, making it easier for the parents and the child. A counselor can guide you through all formalities regarding the selection of colleges for a particular course, help you know all the pre- requisites, the entrances, the documentation and what all needs to be done post application, a counselor can guide you through it all.
6. HELPS IN SEEKING APPROVAL FROM PEERS AND FAMILY:
Ever needed someone to help you convince others that your call is the best call. What better way to do it than consulting a professional? Consultation with a counselor helps give reassurance about your future to everybody including yourself.
7. ABILITY AND APTITUDE BASED CAREER POSSIBILITIES:
Taking guidance from a career counselor helps an individual understand the various other fields which best suits his skill sets and abilities. You can venture into all the possibilities and opportunities which are based on the kind of aptitude it entails.
8. DIFFERENT PERSPECTIVE ABOUT CAREER BUILDING:
Having a successful career entails more than just making money. It's about happiness, passion and basic job satisfaction. Counseling helps an individual understand these perspectives and different dimensions towards building a successful career.
9. KNOW ONES INCLINATION:
Having a liking towards a specific activity or a profession and knowing whether or not you have the required skill sets are two different aspects. Aptitude testing helps you identify and recognize whether or not you can convert your likings into a professional career.
After reading this blog, I hope that you will get yourself to consult a counselor to enhance your chances of a successful professional career.