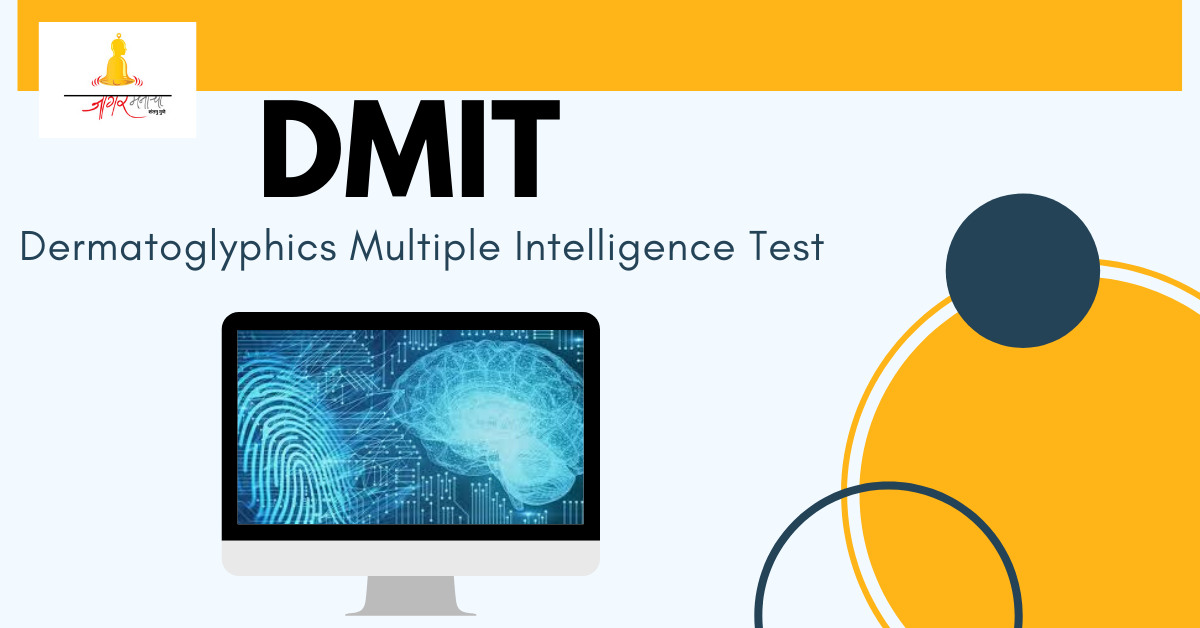 INTRODUCTION
· The full form of DMIT is, Dermatoglyphics Multiple Intelligence Test. It is a scientific study associated with fingerprint patterns and brain lobes. This helps in understanding a unique inborn potential and personality within individuals. DMIT Test Technique has long been developed by scientist Dr.Howard Gardner and fellow medical experts. DMIT Analysis is based on Neuroscience and Multiple Intelligence Theory. Know your Strength and weakness by DMIT Test Report based on Dermatoglyphics and brain analysis.
· Dermatoglyphyics refer to the branch of science in the study of the patterns of skins ridges present on the fingers, toes and the soles of humans. It reveals the congenital links between our fingers and our intrinsic qualities and talents. These patterns are formed from the external ectoderm and usually occur during the fetal development stage, the humans fingerprints are thus formed from the 13th- 21st week.
· Medical experts and scientists have discovered that the amount of brain cells distributed in different parts of the brain help us understand a person's multiple intelligence as well as his innate potential capabilities and personality through DMIT. Experts believe that our fingerprints reveal to us what we need and how we learn, thus transforming our lives through a holistic education approach.
· The DMIT is recognized to be 95% to 99% accurate.
· The cost of DMIT varies from Rs.3500-12000.

AGE AND GROUP RELATED BENEFITS
· Age group 3 to 10 years
It helps you know your child's inborn talent. You will be able to identify the best learning style for your child. It will guide you to select activities based upon their innate potential and identify your child's multiple intelligence. All this will in turn help you improve your relationship with your child.
· Age group 11 to 17 years
At this age it is very important to know your personal quotients such as your analytical creative Skills. DMIT helps you in discovering your true intrinsic potential. You will also be able to get your preferred learning style based on Visual, Auditory, and Kinesthetic aids.
· Age Group 17 Years And Above
You can get to know Your personality types and develop and work on your core competencies. It will guide you to know your strength and weaknesses based on MI Theory and help find the most suitable learning and leadership Qualities in you.
· Age 25 Years And Above
The test will help you know your hidden talents, which may in turn improve your relationships with your loved ones. You'll be able to develop your understanding through better communications. Understanding your Values and Characteristics will improve your family relationships.
· CORPORATES, HUMAN RESOURCE
Finding the right employee for the right job is always a difficult task. This test will help you bridge that gap. From Pre-employments screening to post-employment development and morale boosting this test has an answer to everything. It will help you know your employee's personal potentials that is, their IQ-AQ-EQ-SQ-CQ which will help you discover various aspects of leadership, planning and execution Qualities in them.
· SCHOOL, COLLEGE & INSTITUTIONS
Identify your student's inborn talents and weaknesses. The test helps in understanding a student's natural characteristic behavior which will aid in designing multi-modality teaching methods. This will help you meet both your student learning styles as well as his academic needs.
THE BRAIN AND THE ASSOCIATED FINGERPRINTS
LEFT BRAIN (RIGHT HAND)

THUMB : ORGANIZE, MANAGEMENT
POINTER : LOGICAL REASONING
MIDDLE FINGER : CONTROL
RING FINGER : MEMORY, LANGUAGE
LITTLE FINGER : OBSERVATION

RIGHT BRAIN (LEFT HAND)

THUMB : CREATIVE, LEADERSHIP, JUDGEMENT
POINTER : SPATIAL,IMAGINATION
MIDDLE FINGER : ART, RHYTHM
RING FINGER : MUSIC
LITTLE FINGER : RECOGNIZE PICTURES