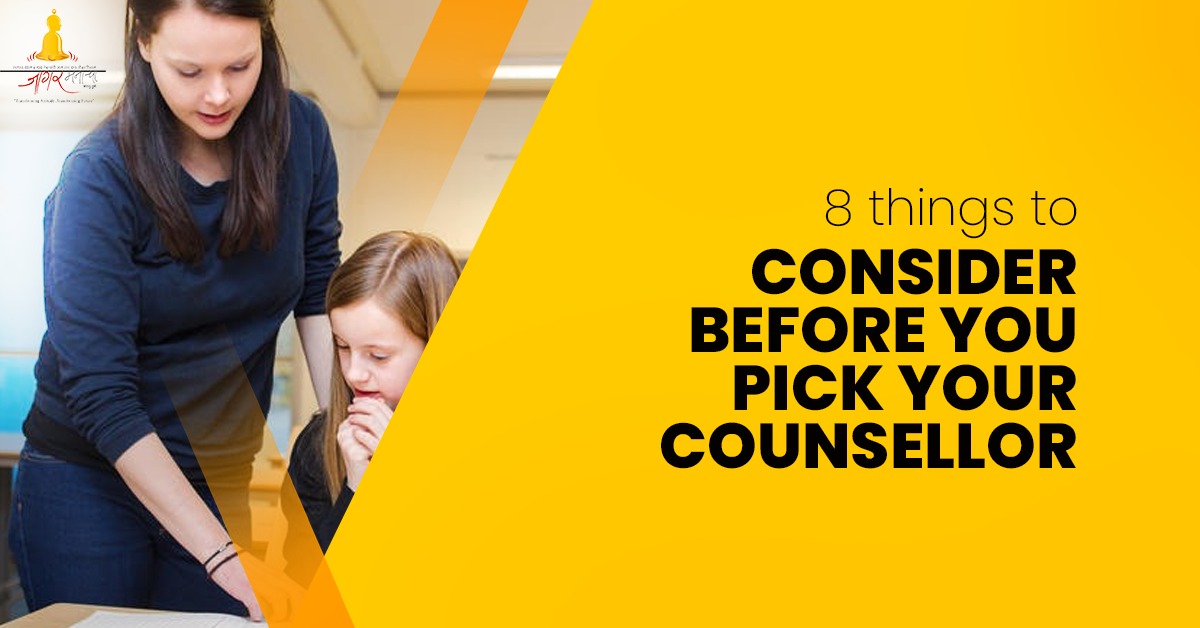 In today's world, it is very easy for people to sell themselves as individuals who are the only apt people for that specific job, whether or not they are qualified to perform that job. So as informed individuals it is our responsibility to make sure we do our research before approaching people. The need of the hour states that we have to research before taking a step forward. This same principle applies to select your mental health counselor. It's a major aspect in your life and you need to make sure you make the appropriate choice. It is considered to be very crucial which counselor you choose as per your demands.
Here are a few tips to help you pick the most apt counselor for you. If you use the following techniques to select your counselor, you will for sure get amazing results and your sessions will really prove to be beneficial.
1. CHECK YOUR REQUIREMENTS:
It is very important for you to analyze the kind of counselor you require and why you need to see the counselor. The moment you understand your specific need, you'll be able to figure out who you need to go see. For example, if you have issues regarding your marriage, you need to go speak to a marriage counselor, if your child needs help with something you must look for a child counselor, if you are confused about which career to select, you must consult with a career counselor. Therefore, check your requirements and look accordingly.
2. CREDENTIALS:
It is very important for you to check the credentials and reliability of the counselor you pick. You have to make sure that your counselor is well qualified and knows what he is doing. Make sure he is an expert in his field and is not making a fool out of you. It is very important to understand his area of expertise. There are many people who are not actually qualified to become counselors but still run centers for counseling. Make sure you don't consult such individuals.
3. DO A PRE-CHECK :
You can do a pre-check on the counselor you pick and analyzes if your frequencies match. You can interact with him/her over the phone and set up an introductory meeting where you can decide if you want him as your counselor or not. Instincts play a vital role and so do your first impressions. You can select a counselor whom you feel comfortable around.
4. FEES AND CONSULTATION CHARGES:
The amount of money your counselor charges is another important factor that influences the choice you make. Consult a few counselors and compare the charges. It's not necessary that the ones who charge more are better counselors. Your sessions should be value for money and should make a difference in your existing life. Thus before finalizing your counselor address the issue of the consultation charges.
5. CONSIDER RECOMMENDATIONS/ RELY ON MOUTH PUBLICITY:
Talk to people you know who have been through the counseling process and ask for their opinions and feedback of their counselor. If their experience is satisfactory enough for you, you could use them as reference. Mouth publicity can be considered as a reliable source of referencing. Other people's word of mouth can be considered as a reliable source too, as you get to know their personal experience.
6. LOOK UP THE INTERNET:
You need to do truck loads of research over the internet and look for various counselors near you or in places accessible around your home town. You cannot always rely on the yellow pages or the directories. Access the internet and gather names of counselors and start referencing.
7. GOOGLE REVIEW:
After you gather the names of all the counselors around you, check the Google reviews of all the selected names and read what other people have said about them in their reviews. Feedback from other clients play a vital role in selecting whether or not your counselor is approachable. After you read what others have to say, it'll be easier for you to make your choice.
8. DON'T GO INTO THE OFFICE WITH PREJUDICES:
It is important for you to keep all your prejudices and false apprehensions aside before going to the counselor. You need to go in with a clear mind so that you are able to accept and give it a thought about what he/she has to say.