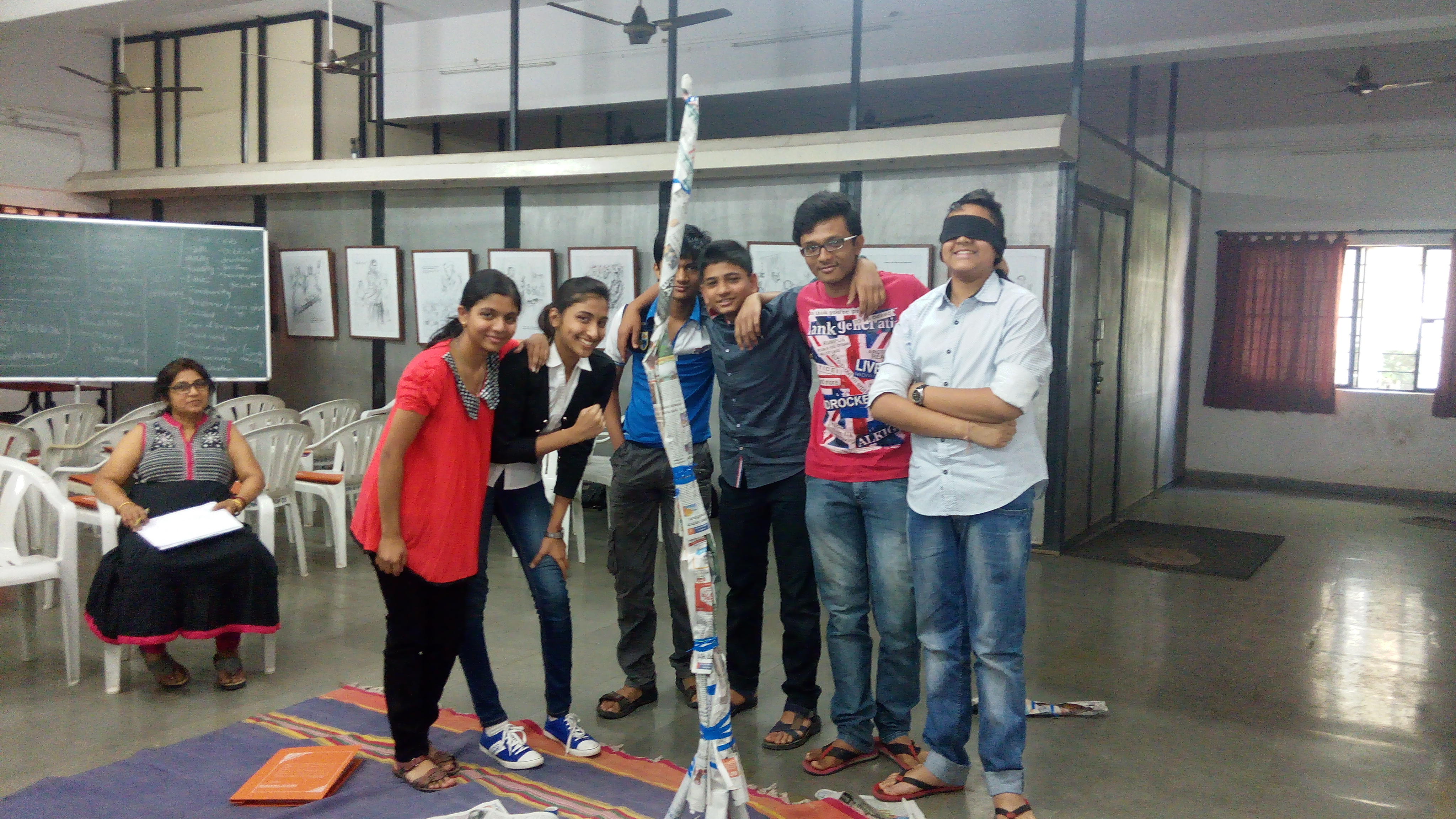 Jagarmanacha had already created waves on with its previous workshop on Career guidance organised on the last weekend of March. The workshop aimed to guide both the students and their parents about the importance of finding ones potential along with defining ones perspective while selecting a career path for themselves.
Disha which means direction was aimed to empower self to create successful and prosperous career. Two days were proficiently designed especially for the students of 10th-11th-12th to enable them to choose a stream based on their potential as well as interests. The workshop was specifically designed to reveal the reality that in the outer world, (the world beyond their school, which they would enter soon) unfortunately often only the results are rewarded and efforts are not.
The first step to choosing the field of one's choice is to decide between the three basic streams… Science, Commerce and Arts. In these fields, career could be either mean finding an employment or entering into entrepreneurship. The workshop was designed in a way that the students would develop the skill to be able to decide a basic stream of the career based on their abilities and orientation.
In today's world, being successful is nothing but establishing your own brand and your own identity. Hence, the entire workshop focused around imbibing the qualities required to create one's own brand of character and competencies.
The workshop delivered 7 basic steps to choose one's career which cenered around aspects like knowing the challenges, developing the right attitude to accept and overcome the challenges, knowing one's true potential, creating an inspiring dream, planning and prioritization, performance and the last being excellence. Each step was executed in detail for a complete analysis of student's personality.[
](https://www.jagarmanacha.in/wp-content/uploads/20150405160904.jpg)
Sports Psychologist Bhishmaraj Bam guiding the youngsters
Armed with specially designed activities and questionnaire, Mr. Shantanu Gune assessed the student's respective personalities by four basic potentials viz Intelligence, Emotional Intelligence, Abilities and Orientations and finally Multiple intelligences.
At the end of the second day students created their own vision and presented to their parents openly. The confidence and conviction in student's speech were overwhelming.
Honorable Mr. Bhishmaraj Bam, an international sports psychologist graced his presence and guided the students as well as parents with his intense experience and knowledge. The whole workshop was conducted by Founder and director of srujan Mr. Shantanu Gune, Mrs. Supriya Agashe.