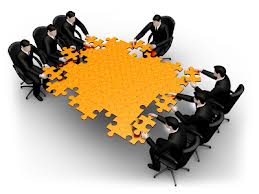 being human ly-resourceful : Employees in an organization are humans at wok who are psychologically complicated individuals often entangled in a complex web of emotions. Managing the them well is the key to unlock infinite potential
"Congratulations! You have been promoted to the position as a manager," screams your appointment letter and so do you on finally getting that long awaited and much deserved promotion. You are a manager now– your key resource area being human resources. Perhaps for the first time in your career you have landed with the opportunity to directly deal with and manage people.
Well, did you know that when an employee quits an organization, it actually costs around 150 percent of their salary just to find an employee who could actually replace the previous one in terms of skills and qualities?
Way back in the early 1900s businesses followed a completely different set of ideologies altogether. Machines were almost worshipped like Gods and men (I hold back term human resource for now) slogged it out as machines. If you gave them their tools and instructed how to use them well, they would perform their duties and carry out their responsibilities.
Since then, human resource and its management have come up a long way.  Employees are no longer recognized as people at work but humans at work… humans who have a heart, body mind and soul. Human Resource Management is studying people at their workplace learning what it takes to meet their needs and innate desires.
Radical changes have been witnessed in the vast field of Human Resource Management in terms of the job descriptions as well as the roles and responsibilities of the Human Resources professionals. Are you too ready for what the next decade has to bring and be a part of this joy-ride called change as well as an evolution in roles? So are ready to jump the wagon or watch it pass by you and zoom away with all your opportunities to grow and excel.
The following tips will take you there and how you can be more adept at managing humans at workplace:
   1.Get updated: Remembers readers are leaders and they do have an upper hand over a lot of opportunities. Lay your hand on some good literature and get some good tips and techniques. For example, books like Seven Habits of Highly Effective People by Stephen Covey, 40 Power Laws by Robert Greene and the One Minute Manager by Kenneth Blanchard.
 2.  Identify your goals: Goal setting simply does not mean writing a bullet list on a piece of paper or an electronic file and working tooth and nail to achieve your goals. It is me about setting goals that are SMART. (Specific-Measurable-Attainable-Realistic-Timebound). Review your list religiously with a bird's eye view.
   3.Know thy People: It is extremely important to know your team members inside out. This means knowing their individual strengths and weaknesses. This will help you strike a balance in your team and leverage the positives to ring in maximum productivity and creative output.
 4.  Be there: We mean this in the literal sense of term. You have to be visible in the physical sense as well as stand by and be there for them emotionally. Have an open door policy no matter what. Even if  you  are busy try to let them see it through you.